Sale!
Essential Oil Blend & Cushion Tear out Your Heart Merch Bundle
5 in stock
Description
Tear out Your Heart Essential & Fragrance Oil Blend + Cushion Cover
Please note, these products may ship separately depending on your location.
MORE DETAILS ABOUT THESE PRODUCTS:
Tear out Your Heart Oil Blend: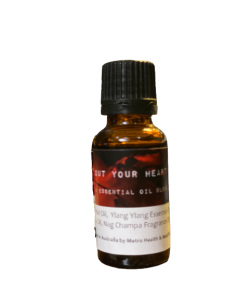 Invigorate your senses, relax the mind with this hypnotic blend. Crafted to echo the mood of the downtempo electronic vibes of Tear out Your Heart, this essential & Fragrance Oil blend is the scent compliment for your ears.
Goes with this song: https://www.youtube.com/watch?v=tjpQOo1rzAY
100% pure Essential Oils of Bergamott, Patchouil, Ylang Ylang with the fragrance oil of Nag Champa.
Each bottle is 20mls, in a glass bottle with dropper-cap lid.
Made in Australia by METRO HEALTH AND MEDICINE
Cushion Cover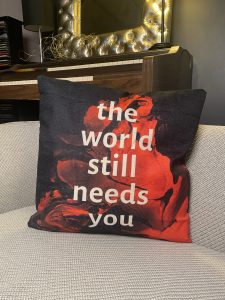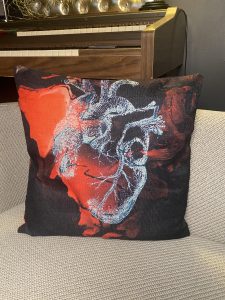 Decorate your home or office with this stylish cushion cover featuring the album art of TEAR OUT YOUR HEART by Marie Hopkinson on one side & "The World Still Needs You" printed text on the other side. – see product pictures for details
Made of linen, printed both sides.
Washable.
Album Art by Marie Hopkinson
Cushion cover is 45cm x 45cm (17.7 inches x 17.7 inches)
Please note, this item does not include the cushion insert.